Bartels Saturday Dec 8
Bartels Estate Auction
Saturday December 8th
Storm date check web page, please check back here
Sale Time 10:00 am MT
Lunch Fischer's Smoking
More Information will be posted on this auction shorty Please check back
Location- From Jct 6 & 61 South of Enders, Nebraska, turn onto highway 61 and go over the Enders Dam, Follow highway 61 from Junction 5 miles Auction site on the east side of highway.
From Benkelman Nebraska North on highway 61 to the Chase/ Dundy Co Line 21 miles, Auction site on the east side of highway
• TRACTORS• VEHICLES•TRAILER•
sell at 12:00 Noon MT sharp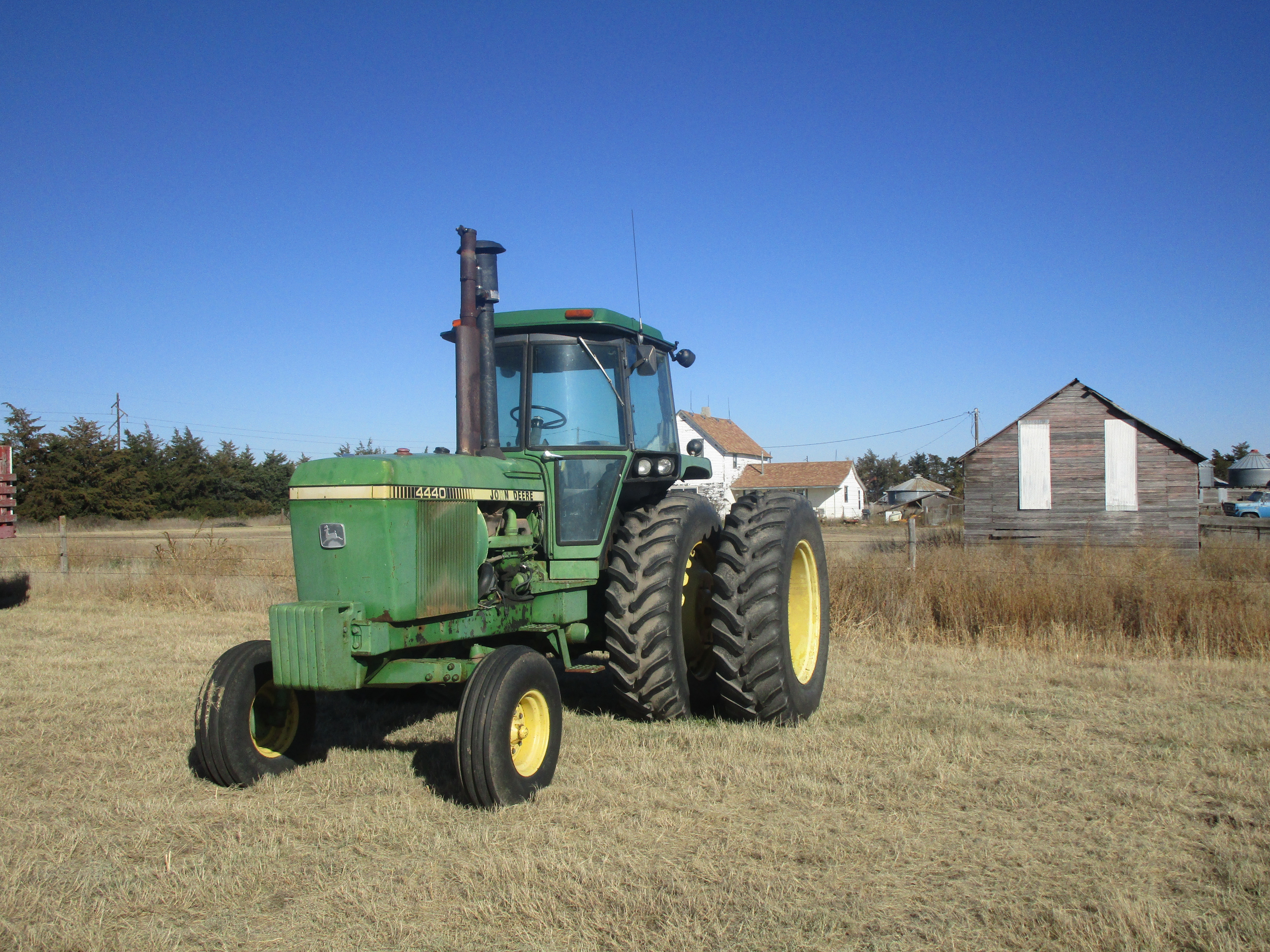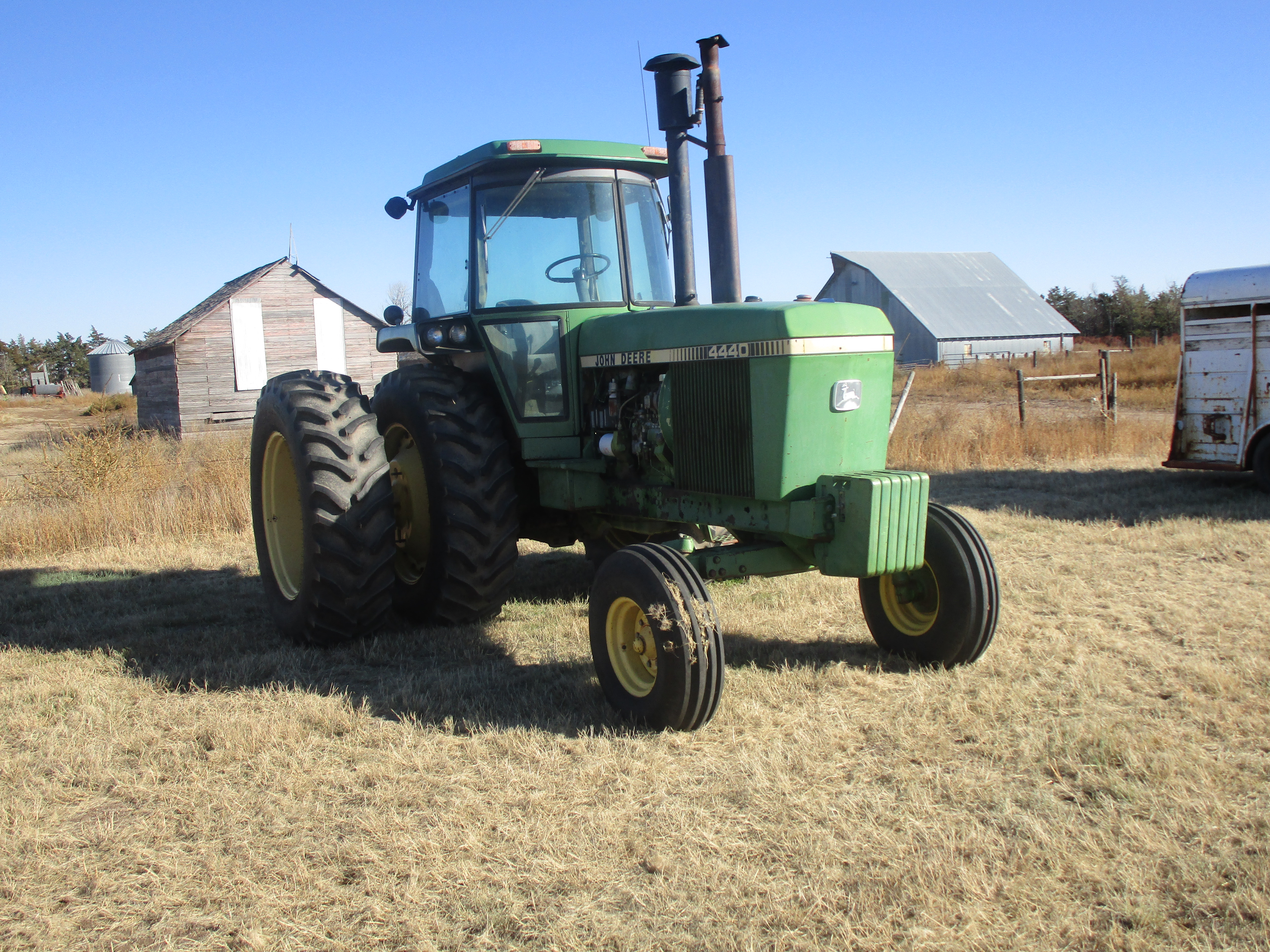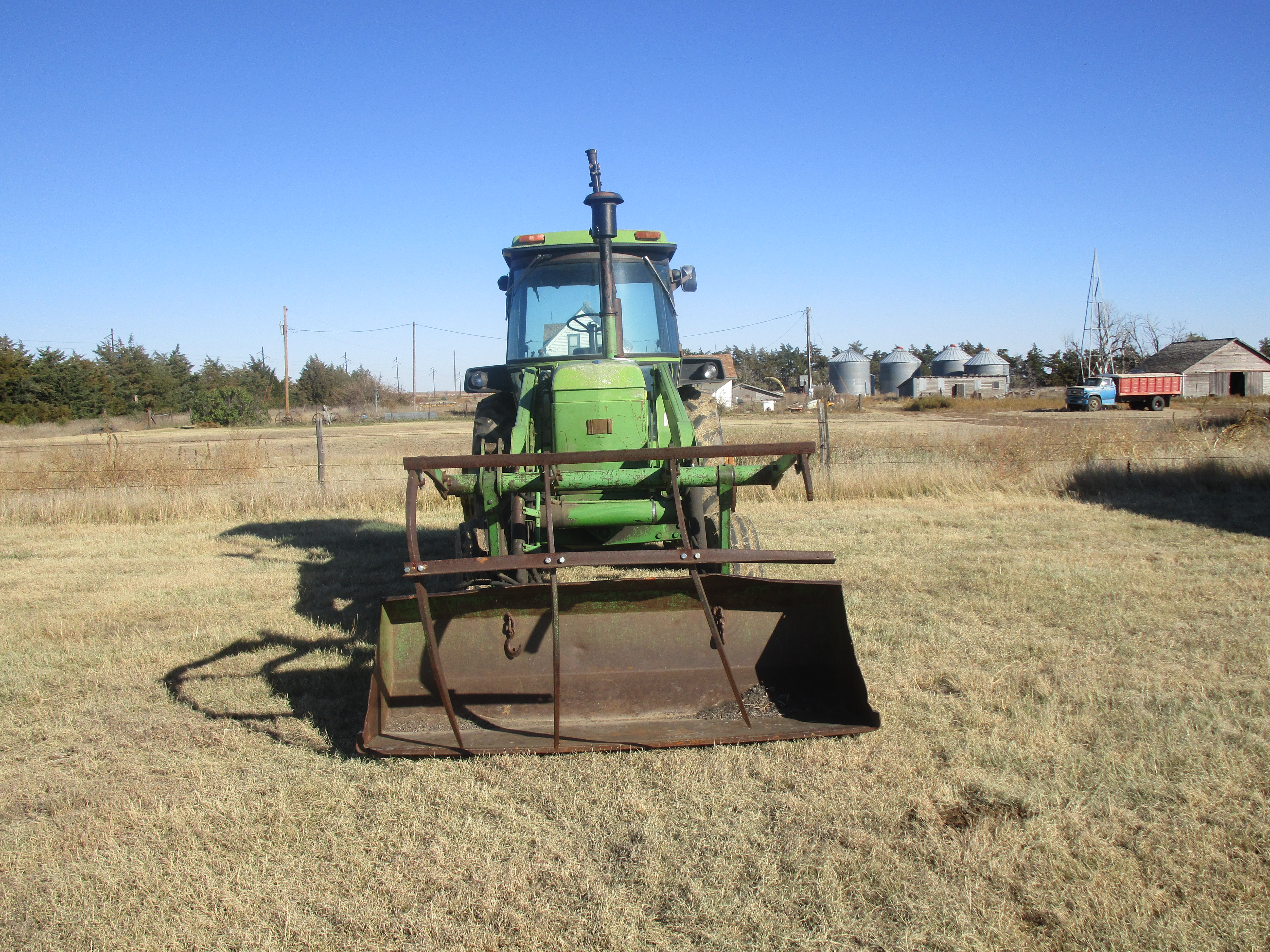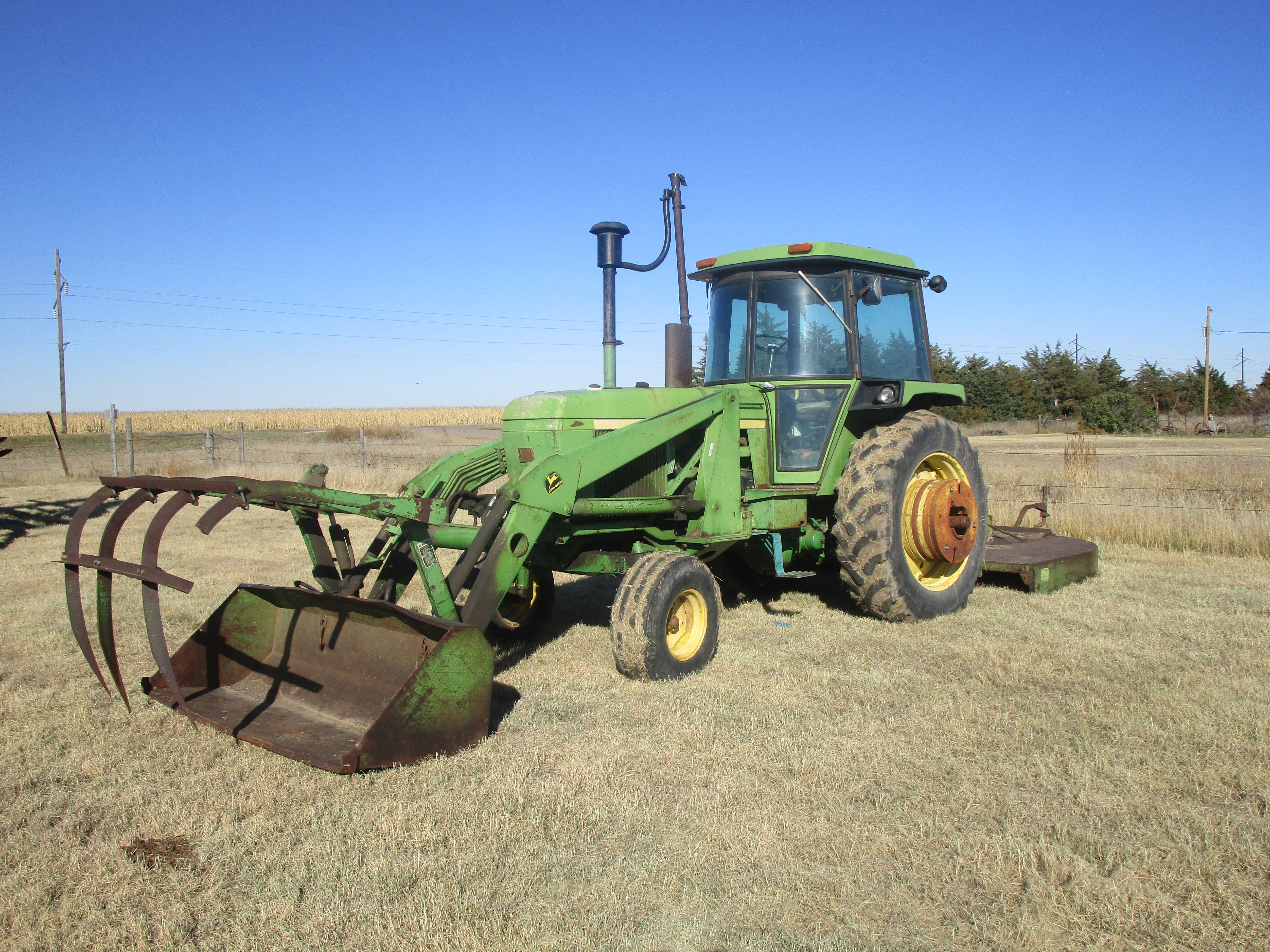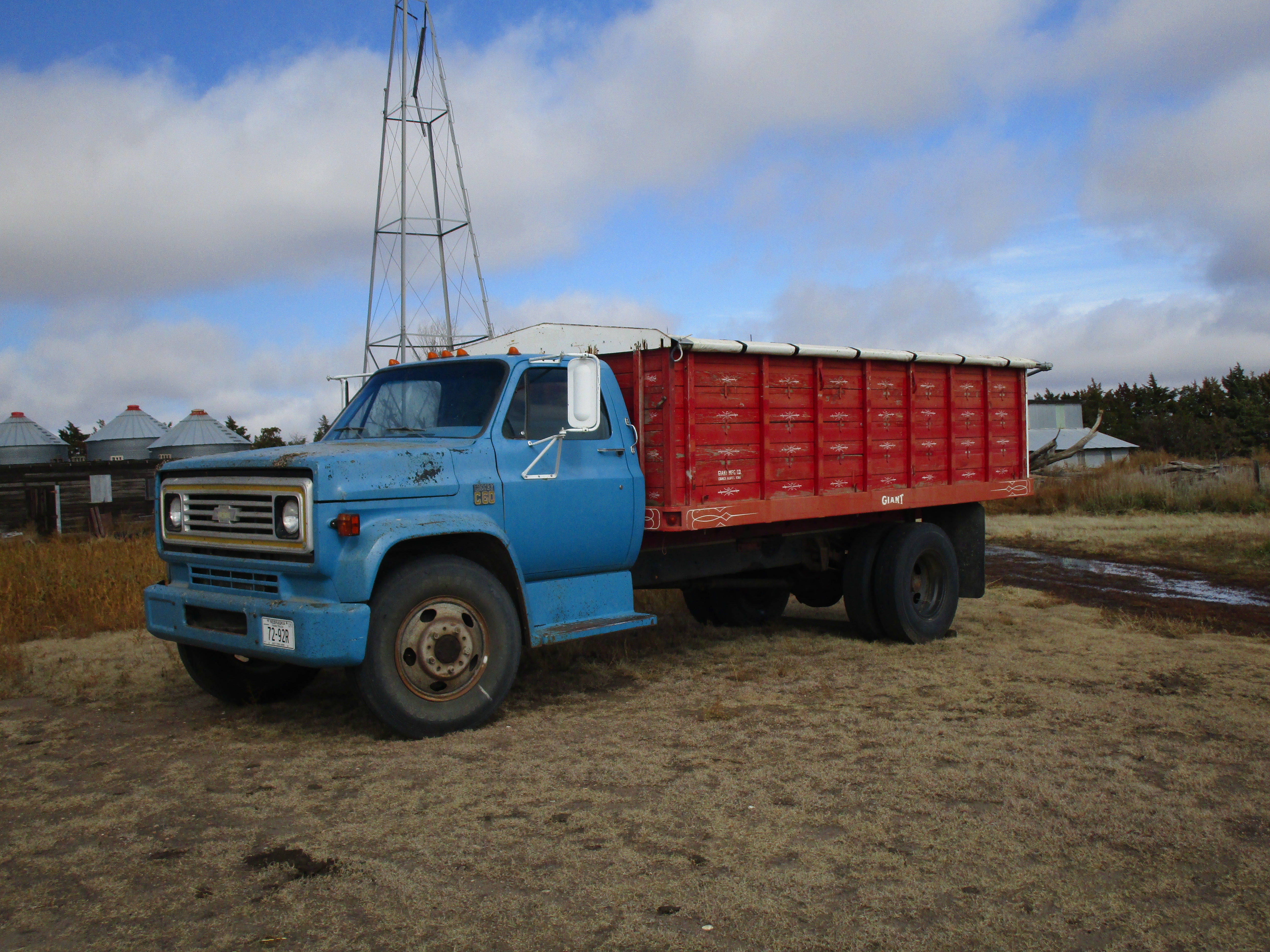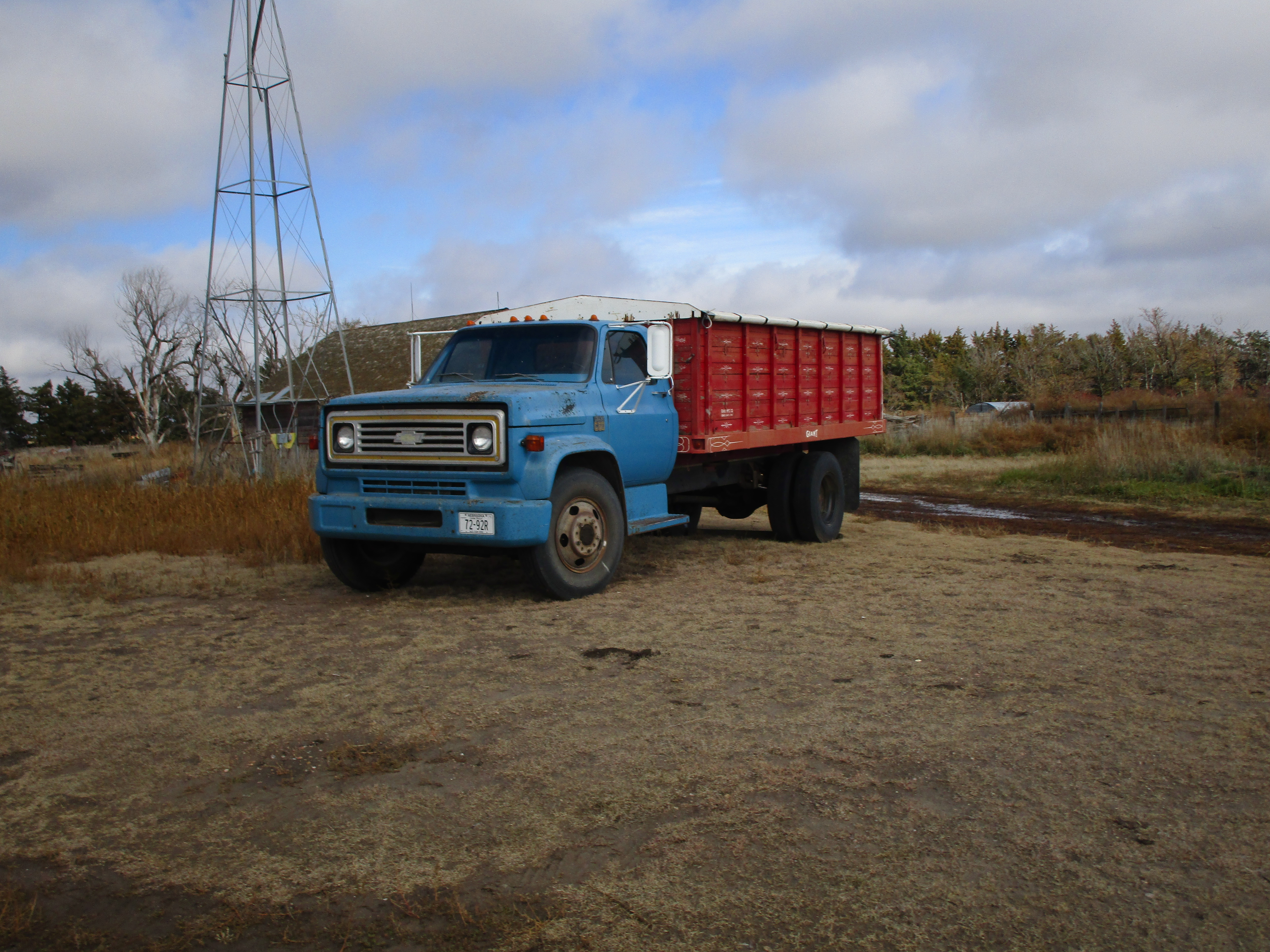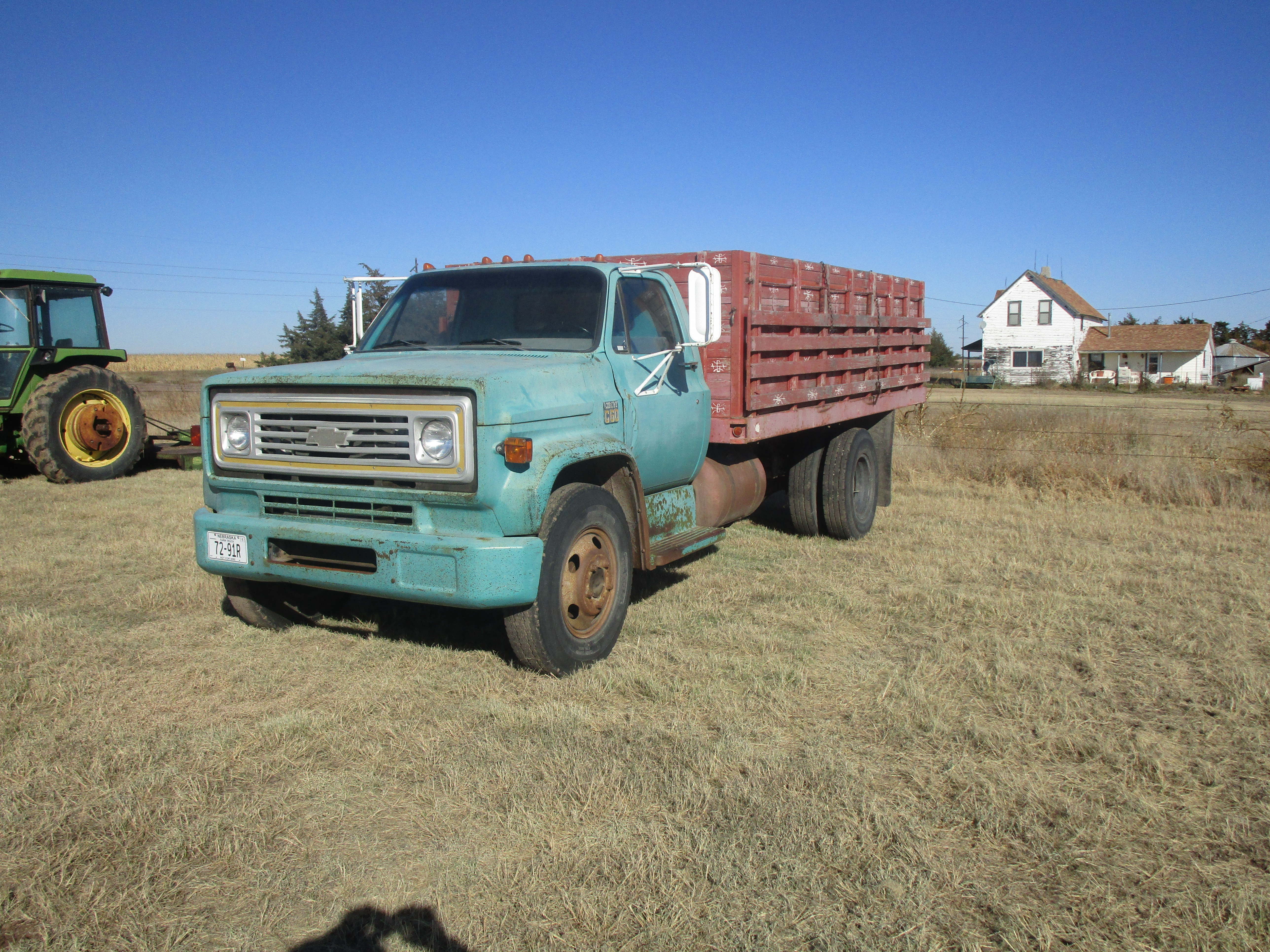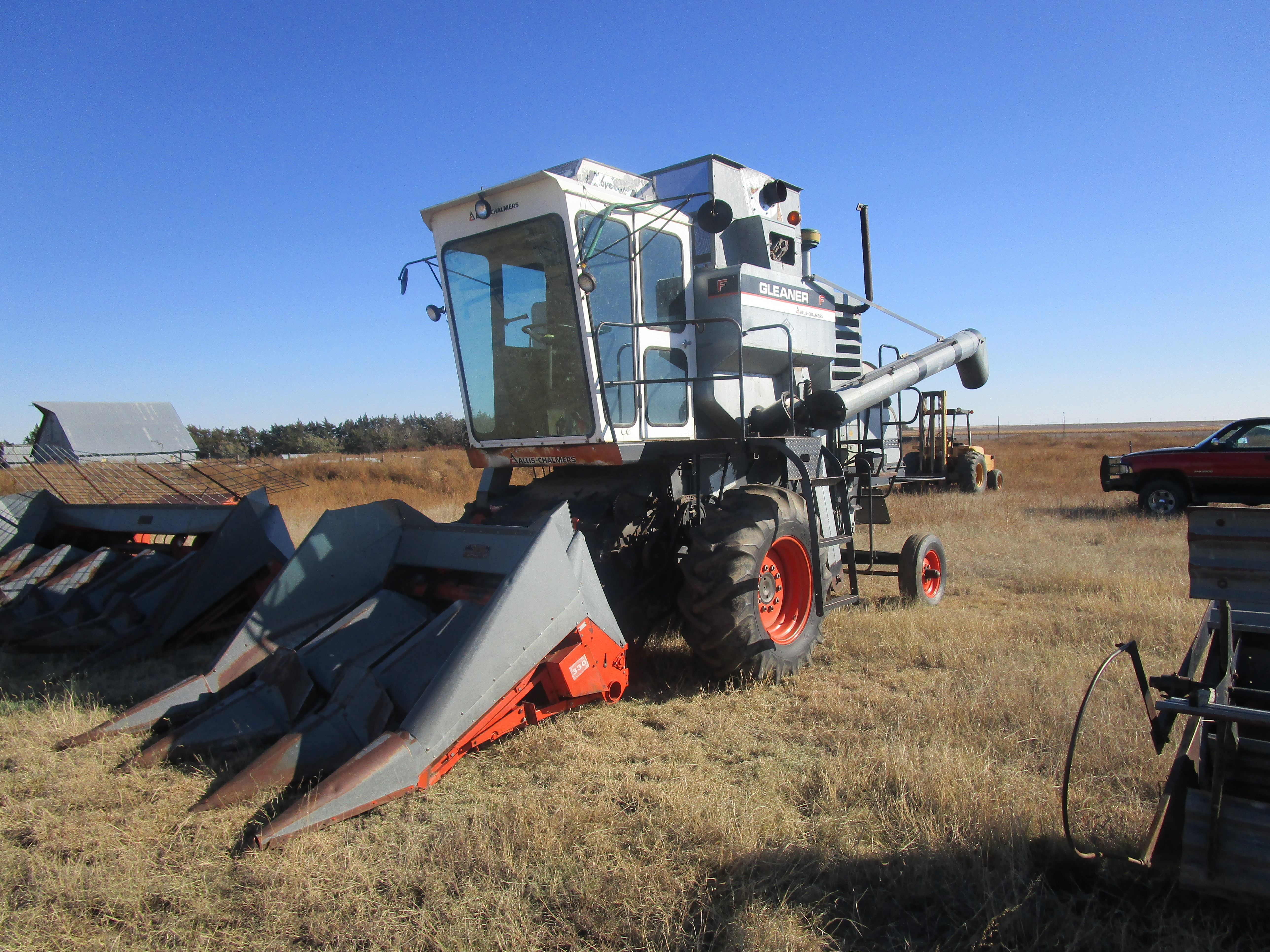 1979 J.D.Model 4440 Tractor, cab, PS Show 1197 hours total hours 11197 hrs, 3 pt, PTO, QH, 3 remotes, 480/80R-38 Rubber
SN 4440QPT1020745R
1974 J.D. Model 4230 Tractor, cab, P.S. Shows 3138 hours total hours 13138 hrs, Quad Range, 3 pt, PTO, Q.H. 18.4-38 rubber SN 4230 H 021627R
w/ JD 158 loader & grapple & bucket (sold as a unit)
JD R Tractor PTO, 540 Single Hyd. 18.4-34 Rubber SN 17919
JD 730 Diesel Tractor P.S. 3 pt PTO SN 731674 (started to restore, need finished)
J.D. R Tractor for parts SN 4514, frame, fenders and radiator
1974 Chevy C60 Truck 350 4 speed 2 speed P.S. 60,422 miles 900.20 rubber w/ Giant 15 ½ ft wood box & hoist w/ roll over tarp
1974 Chevy C60 Truck 350 4 speed 2 speed P.S. 900.20 rubber with 15 ½ ft wood box & hoist
1973 Chevy 3/4 ton 4x4 Pickup Reg. Cab needs work

2009 Temco 18 ft Trailer
8 ft Flat Bed Trailer
Livestock 6x16 bumper pull Trailer
FARM EQUIPMENT & LIVESTOCK ITEMS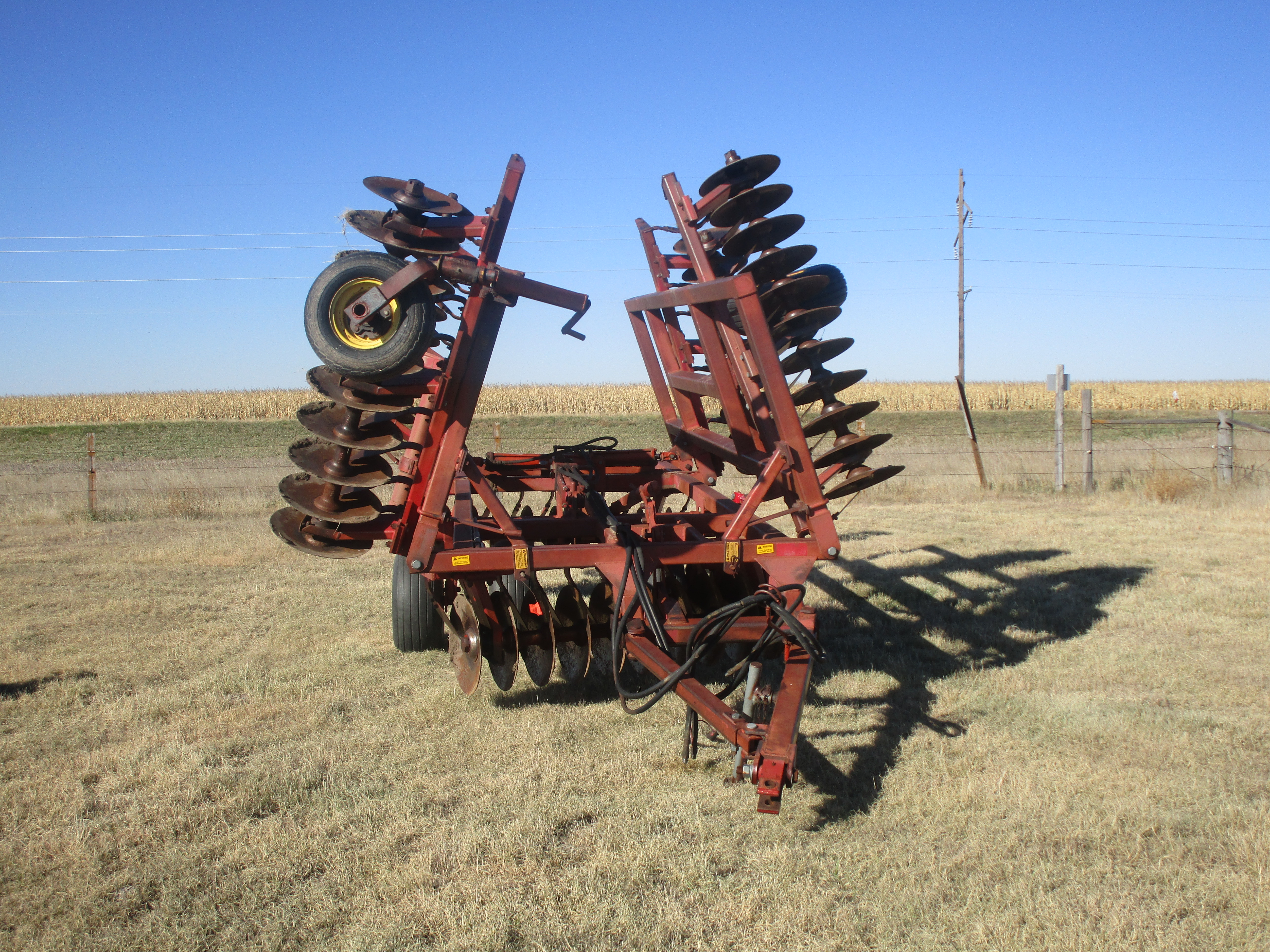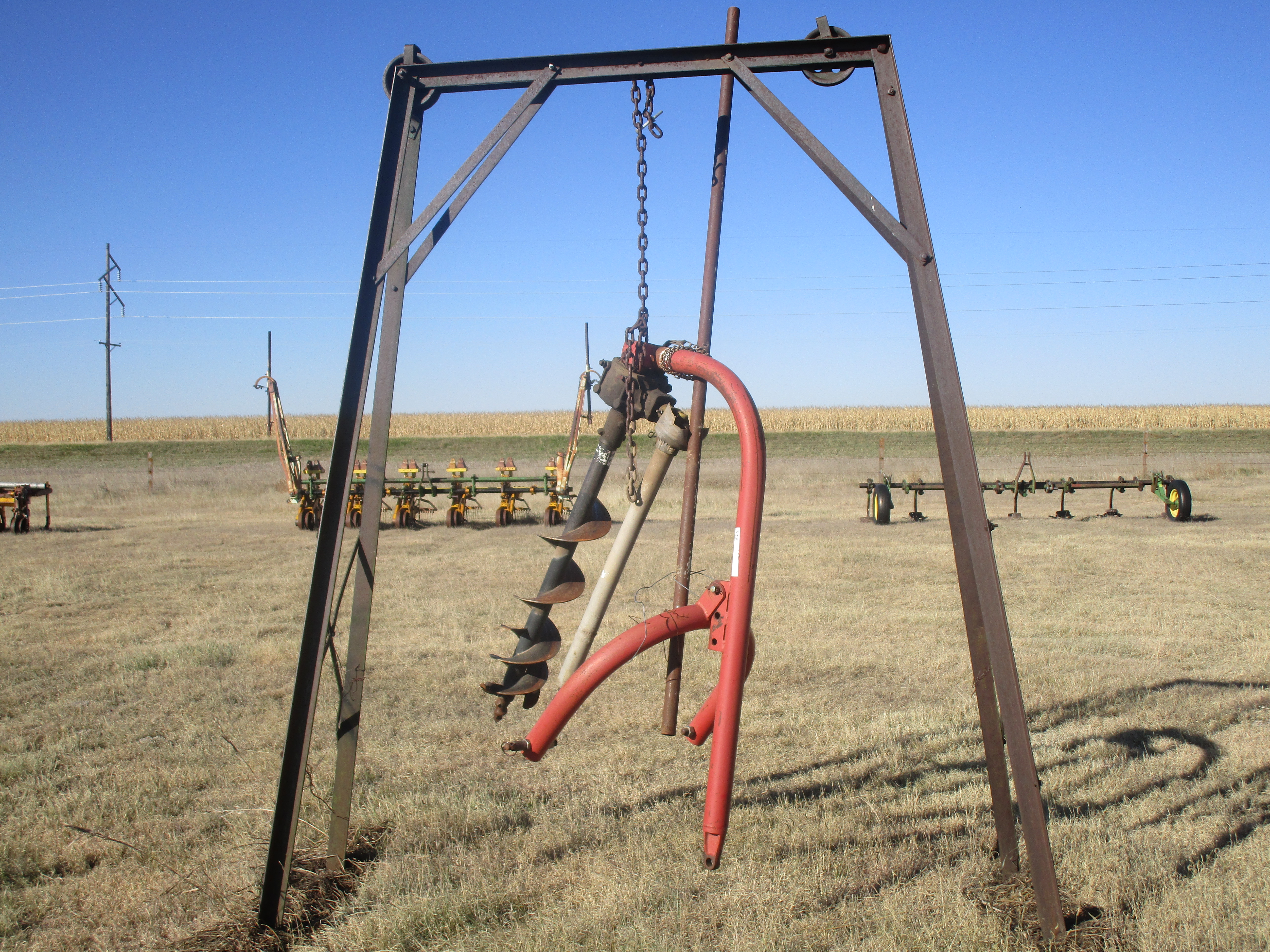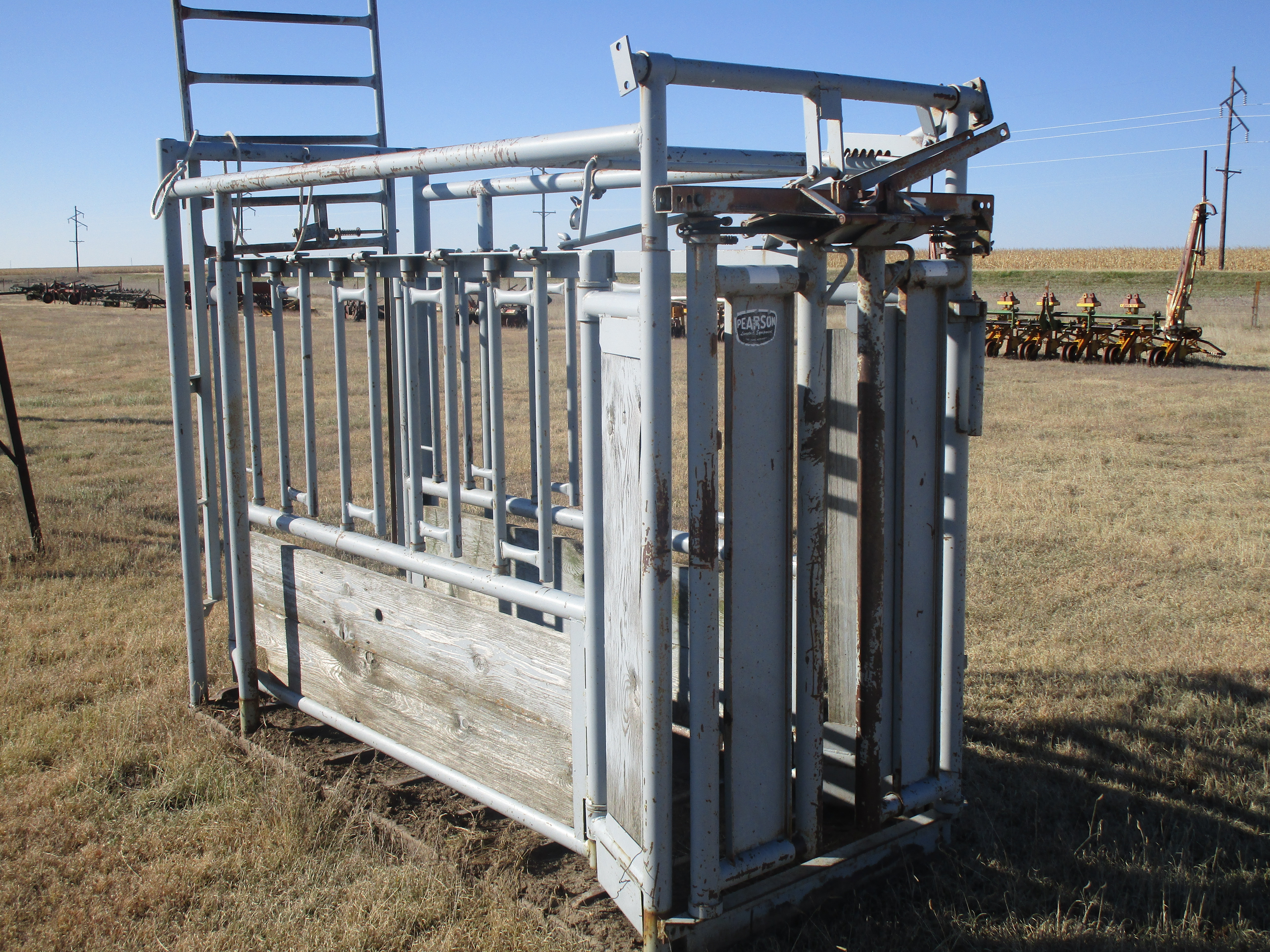 Buffalo 6 Row Cultivator Buffalo 6 Row Planter
3 pt 10 ft Blade 3 pt 6 ft Blade
Vermeer Model 605 F Round Baler Windpower 10,000 walt Generator PTO
J.D. Tool Bar Flex King 5x5 Undercutter
Crust Buster Spring Tooth 21 ft Sunflower 21 ft Model 1330 off setDisc
H M 3 pt 9 Shank Fert. Toolbar 21 ft Miller Rod Weeder
J.D. Tool Bar set up w/ Buffalo 6 Row Unit Crust Buster Drill 26 ft 10" spacings
M.F. 3 pt 16 ft Chisel Allis Chalmer 2 row cornhead
J.D. Model 407 Gyramor Rotary Mower Gleaner F Combine 330 SN F26666 set up w/ Corn Head 2666 (Field Ready)
Head Gate 2- F16 ft Wheat Platforms
Calf Cradle Allis Chalmers 630 Corn Head
Pearson Livestock Sq. Chute 3-10ftx 20 ft Portable Half Moon Sheds
Gravity Box 50 Bushel 14- Hog Crates
Versatile 8x56 PTO Auger Auger Hoppers
3 pt 250 gal.Sprayer Tank and booms 2- 110 Fuel Tanks
3pt Livestock Mover Stock Rack
Steel Fence Posts Wood Posts
Fencing Wire Portable Loading Chute
Feed Bunks 12 ft 2- 16.9-38 Tires and Rims
J.D. 5 ft 3 pt Rotary Mower Misc. Stock Tanks
2-500 Gallon fuel Tanks with stands 2- 350 gallon fuel tanks with Stands
500 gallon Water steel Tank J.D. Hay Baskets
3pt Post Hole Digger Hutchinson Grain Cleaner
Pull Type 4 Bottom Plow Pull Type 5 Bottom Plow
Combine Bin Portable
Mayrath 6x21 Auger 3 pt Elec Motor
2- Trailer Loads of Shop Tools and Misc. Items
Assortment of old machinery for Iron and Assortment of Iron
OWNERS:
WAYNE AND DONNA BARTELS ESTATE
Carla McKinney P.R.
Auctioneers Note; Make plans to attend this auction. Wayne had an excellent maintenance program. Bring trailers sale day so we can get you loaded out. Thanks for attending our auctions we appreciate your business. Large items will sell at 12:00 Noon MT as always, Thanks Mark.
GUEST CONSIGNORS
Unverth model GC5000 Grain Cart W/ Tip Top SN 500546 (nice)
Yamaha Gas Golf Cart
Troy Bilt Rototiller
50 Gallon Portable Sprayer w/ Gas engine
7- 16 ft Sprinkler Pipe for Post
H & M 3 pt Pivot Track Closer
1000 Gallon Polly Water Tank on Skids
1981 Featherlite 7x20 Gooseneck Alum. Livestock Trailer